Thursday, August 20, 2015
Reader Mail: Australian Shane Warne is a Cricketdouche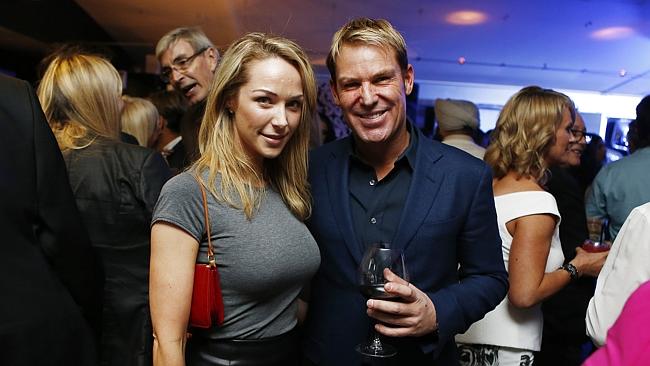 Despite the retirement of HCwDB from the public discourse, Aussie Pete demands that the mock continue by calling out some foreign sports playing tool with an extremely douchey haircut by the name of Shane Warne.
———–
DB1,
Would love to see you break into the world market, mocking the detritus that washes up on the shores of the world.
Warnie is an Aussie Douche, par excellance.
Redeeming features:- Best cricketer of the modern era, stole Elizabeth Hurley from the Four Weddings & a Funeral Dude, has rooted lots of chicks, et al.
Douchey features:- Look at him.
His crowning glory is the ultimate pool party painting.
– Aussie Pete
—————
I have no clue who this clown is. But since he stole the lavicious and lascivious Liz Hurley from that dude who starred in Lair of the White Worm, I will temporarily cast off my hermetic hiatus for a brief mock.
This pathetic pudtwiddle of twaddling pudwankery is the definition of douchebro.
I could spend a fortnight simply mocking his posture.
But that is not the purpose of this post.
The purpose of this post is to marvel at the genius that is Warne's unbelievably ridiculously garish wall art. Not since Jeff Koons sculpted Michael Jackson and Bubbles or the rumored Alex Rodriguez centaurs have I been so simultaneously aghast and amazed. This piece of pop horror that apparently took seven years to concoct, may be the douchiest collection of oils in one place since Brian Austin Green switched to decaf.