Monday, October 4, 2010
HCwDB of the Week
You know what to do. Bring it. Have some. French fries.
HCwDB of the Week Finalist #1: The Kleenex Wiper and Nicola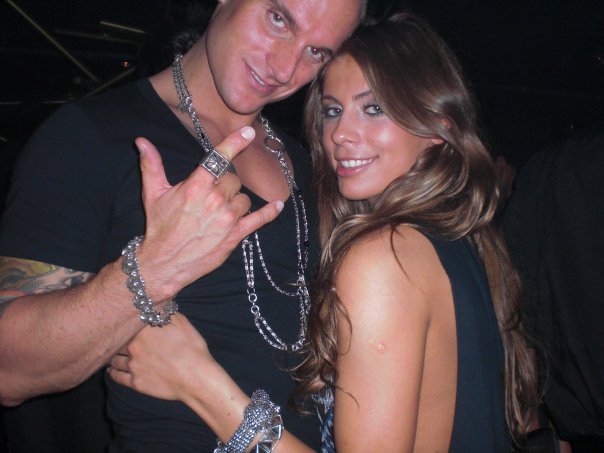 And lets not forget pic #2 of Mr. Kleenballs and his resident party hottie and Kleencrotch #3. In fact, rumor has it Woody Woodpanel is also a member of the Kleenex Wipe.
I actually ran the nomination pic of Mr. Klint with a Vegas Ass Kicker email, but the more I stare at the rank cesspoolery of Mr. Kleenex, and the tasty hottitude of Nicola, the more I realize they'se quality monthly commingle.
Not to mention, this gives us a chance to vote our Canadian Douchal Neighbors from Toronto into the Monthly. But that's if they win. Up next:
HCwDB of the Week Finalist #2: The Golden 'Bagger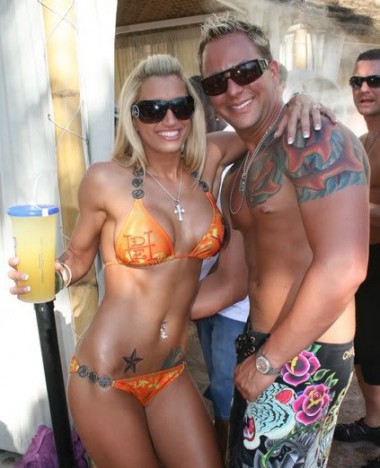 While The Golden 'Bagger is classic Vegas pustcrack, his pic is pulled down by the Bleethy level of not so pure Patricia. Sure she's curvy. But she's tatty and gumsnappy and feels just perfectly right for the G.B.
Proper hottie/douchey dialectic, is, of course, found in the wrongness of comingling. And this pairing just feels right.
Then again, he's a cankerclown, and she can perhaps be saved. By my tosies lick.
So they'se makin the weekly.
But enough to win the weekly? It's certainly possible.
However, there's one more nom:
HCwDB of the Week Finalist #3: Benny Wah and the Alt Hotts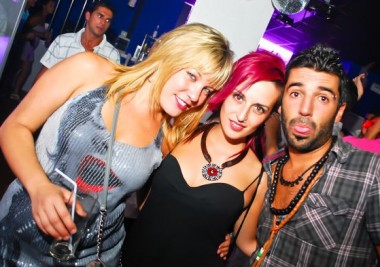 I once hit "alt hott delete" on my old P.C. It sent me back in time. And then gave me a backrub.
Computer humor is so in these days, what with "The Social Inception Network" coming out to tell us the history of Freudbook and the subconscious put online. Or something.
Yup, I'msa babble.
I blame the New York coffee.
So's why'd I run Benny Wah? For one thing, we need to start mocking more hipsterbags. Especially orange ones with stupid necklaces and scraggle indie fungface. And two, I loves me some coquettish alt hotts.
I think this pic has a legit shot if it can split the traditional vote. We shall see.
(Dis)honorable mention to a quality run of hotts last week, including Eastern Promisesbag Gets Lucky, Joey Rat Tail and the uberhott blondes in The Friday Haiku, the lineup of perky boobage in Groin Fung Reveal, and the Bleethy but perfect boobies of Long Island Pitstop.
However, them's your three. And your only three.
Which coupling deserves our next slot in the next Monthly?
Vote, as always, in the comments thread.