Monday, December 10, 2012
HCwDB of the Year: Bracket 1
It is here. It is on.
Your first of three brackets. Bring it:
HCwDB of the Year Finalists #1 (Bracket #1): Mutato The Bug-Eye Freak and Sister Christie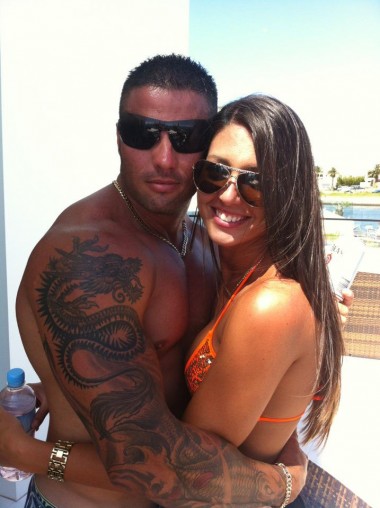 Our most recent Monthly winner starts things off with a 'bang.
And by bang I mean she-bang. I mean she-bop.
I have no idea what I mean.
But this is the first classic out-doors douchey/hottie inchoate cohabit.
And it is rank festering poo.
But this is a four entrant category. Three winners in the semifinals, then 3×1 to the finals.
Or something like that.
So we's gots a long ways to goes.
HCwDB of the Year Finalists #2 (Bracket #1): The Uberbros and Pear Alice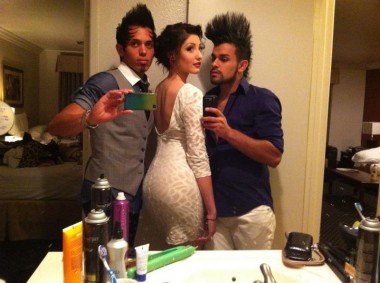 From back in March comes this Monthly winning idiocracy or inanity.
For sheer ridiculosity, the Uberbros bring the douche spectacle in shades.
And by shades, I mean 'spray.
Skunk 'spray.
The 'Bros are peacocking ninnies of nincompoopery.
Pear Alice offers soft supple curvature of the finest choice Pear Wine.
Together, they make a bad night in Hoboken.
But enough to win entrance into the finals?
One more entrant in the first bracket, and it's a doozy:
HCwDB of the Year Finalists #3 (Bracket #1): Kisseus Vomitorious and Margaret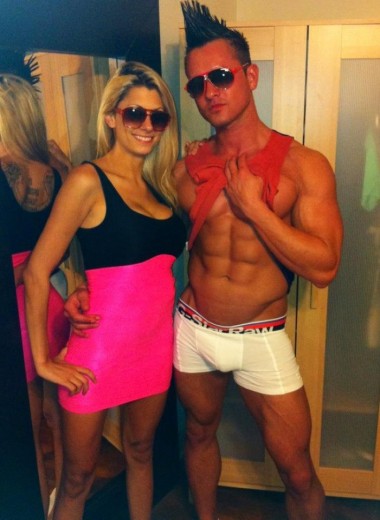 Winning the monthly in July, the odious and tragic
Kisseus V had his inglorious run of 'hawked makeouts with a variety of party hotts over the summer months, an epic scrotitude of grandious putridosity. Witness the run: I should've stayed in bed, drunken makeout, Naughty Nape Nanine, fauxhawk spittle, seal nads punch, threesomes with Margaret, toxic Jesus chew, and, finally, a new rose tattoo.
Thats'a some epic'a douchebaggery'a. And Margaret holds up her side of the hottness as well.
But enough to win bracket #1?
Now it's your turn. Vote, as always, in the comments thread.