Thursday, October 9, 2014
Reader Mail: Military 'Bag Hunter carries on the Good Fight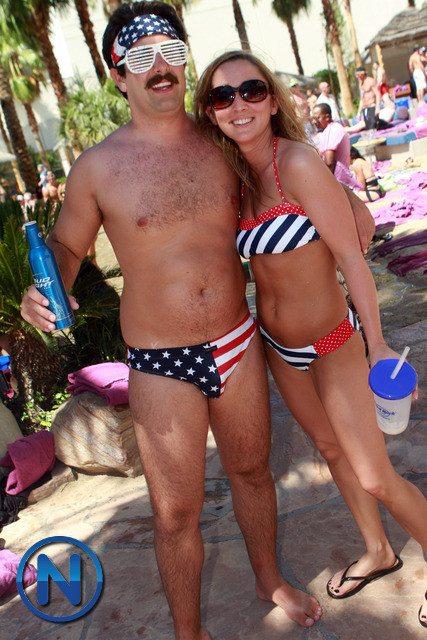 An old friend of HCwDB checks in:
——
Good day to you DB1!
So as I was browsing the internet this afternoon I got reminded of your site. Not having been on it in a very long time I decided to scope it out and see the horrible photos of douchewanks that I enjoy mocking so much as they make complete asses of themselves in front of scantily clad women.
As to my surprise and with a bit of sadness I see that you have more or less retired from the daily heckling of these turds and have decided to move onto bigger and better things. For that I salute you, because every good thing must come to an end. BUT as I read through your story about the website itself I came across where you mentioned that you started to get a following of soldiers and posted this link.
Well sir, the person who sent you that mail was none other than me almost five years ago. I completely forgot I even sent it to you, and I am honored that you would put that link up as part of your personal story of the website. As an update to you and the others who wished me a safe deployment I will tell you that I survived my 12 month combat tour in Afghanistan unharmed. I returned home to my friends and family, and continued my mission to rid the earth of douchebags. these following years I became a private contracted soldier and fought Somali pirates all across Africa. And as the icing on the cake in my battle against baggery, last year I worked as stage security for Jerry Springer tossing shitbags around a stage for their idiocy. I have included a picture as proof of my ongoing mission.
Thank you for your website and thank you for reading this.
Regards
Military Bag Hunter
——
Good to hear from you again, MBH, and let me offer you a hearty salute and welcome home. I am pleased as Ponch to see you bring the good douchemock to the heart of Trashbaggery on the legendary Jerry Springer Show.
I am also heartened to see the legacy of douchebag mock continue to reverberate in many ways, forms, and wherefores.  Now that you're home safe and sound, MBH, may all of your hotts be of the purest of suckle thigh. And may the grease taint of rankbaggery wash easily off your hands when your work tossing Springerbags is done.