Monday, November 10, 2014
The Grumpus Turns Away in Shame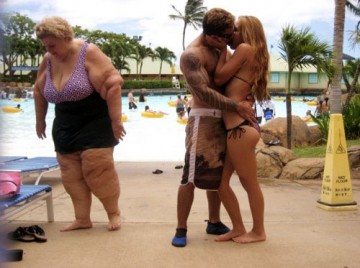 And, lo, the Grumpus Societal Id contemplates the hottie/douche cohabit as Rashi once studied the butterfly. And then, after due consideration, the Grumpus turns away. In sadness and in shame. She is leaving. She is leaving. But the salacious crud still remains.
Whence our collective gaze doth consider, true enlightenment may or may not follow. It is certainly not assured.
But we must remember that enlightenment is not the goal when poochy cup slap betwixt greasy poo choad and suckle taught lilac takes place.
The process is the enumeration. Or so sayeth the wise ones that once twitched like prime Jerry Lewis in spasmodic temples of yore. One must look. And then one must turn away. To consider. To meditate. To ruminate. To regurgitate. And to watch DVR'd episodes of Deadliest Catch while eating Funyuns and scratching inappropriately.
So do not judge as Grumpus refuses to gaze like carnivorous gazelle. For without averting her eyes, the stench of laundry detergent and semi-employment at the Casino buffet on the midnight to six AM shift would forever remain un-comprehended. And theretofore, unknown.