Wednesday, May 21, 2014
Captain Toxicnip and Sarah Get Ready for the Podcast!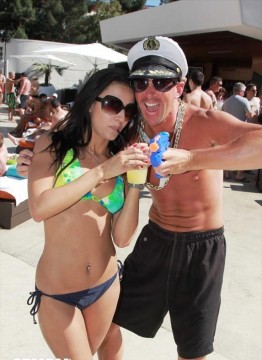 Recording equipment? Check.
Various sundry personalities in the greater Los Angeles area willing to banter on microphone for extended periods of verbal intercourse? Check.
Yes it is on. Like Captain ToxicNip's scary nipular Proboscis. It has perked.
Your humble narrator will be launching a new weekly podcast!
All things hottie/douchey history will be discussed, along with riffs, rants, babbles, and spew both psuedo-intellectual and very very stupid.
If you've dug what I did with HCwDB for so many years, I hope you'll check it out.
More news shortly…
Breaking…
Breaking bad…
Breaky breaky heart…
Breaker Morant…
Moonbreaker…