Wednesday, December 20, 2017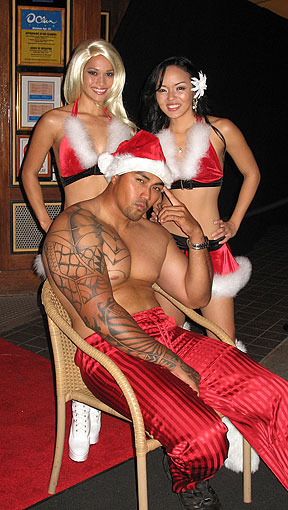 May you and yours cuddle by the fire and enjoy a hearty cup of Egg Noggin, or whatever it is the Christians are drinking these days. Judging by the news, I'm guessing it's Kool-aid.
But I am not here to rant about the current angry, white Christo-douchepocalpyse that has taken hold in our country. Or even the Orange Douchepocalpyse of yesteryear. No, not even the unholy Star Wars alien teat milk that is Crissmas Angel.
For this site would be a mere flicker in the darkness of the storm that soon must rage to restore a more balanced and equinimical world not only betwixt 'bag and hott but human and fellow human. Or Human and Dharma 'Bag.
I am here to wish you a Happy Holidays, a Happy Hannukah, a Merry Christmas, and a Scientology Xenu Day.
Do not dispair, fellow hotts, 'bag hunters, and those that traverse the socially constructed gender binaries therein. A better world is not that far off. Hold out hope. The Ghosts of Douchemas Past may haunt us yet, but tomorrow is another day. And the mock never truly dies.
Older Posts